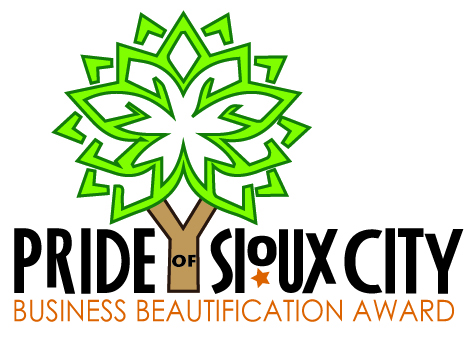 The City of Sioux City wants to encourage and highlight Sioux City employers who show pride in the appearance of their business property. During the months of June through September you can nominate your business or any other business in Sioux City. A committee will select a winner each month.
Nominations are due by the 1st of each month, winners will be selected by the 10th of each month, and an award presentation will be made at the 2nd Council meeting of each month.
The companies that are selected will be recognized by the Mayor with a commendation at the beginning of Council meetings. In addition, we will present a framed award, yard sign and window sticker (for the month) for the winner to display at their business to reinforce their contribution to the beautification of Sioux City. The company will also receive recognition in the Sioux City Journal, Economic Development website, and several city social media platforms.
The award is open to all Sioux City businesses.