What's Happening Thumbnail: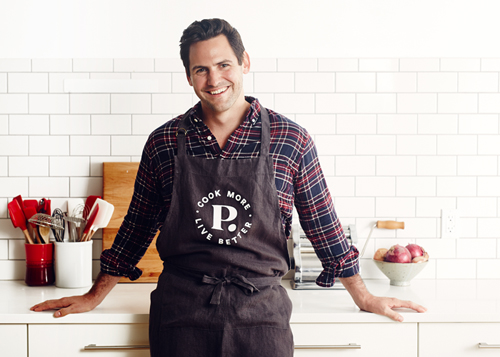 The Sioux City Economic Development Department will host the fall 2016 "Business for Breakfast" event on Thursday, November 3 at 7:30am at the Sioux City Convention Center. The free event will feature Co-Founder and Co-CEO of Plated.com, Nick Taranto, as he shares "The 5P's of Building a Culture of Innovation & Disruption".
When it comes to building a culture that will "eat the world" it all comes down to 5 P's: Purpose, Process, People, Product and Platform. In his presentation, Nick will walk through his framework for building an innovative and disruptive operating model, and how to apply it to any organization.
Founded in June of 2012, Plated is on a mission to use tech and data-driven operations to fix the broken American food supply chain. The company has raised over $50 million in venture capital and has shipped millions of meals across the United States. Plated offers an easy way to create fresh, home cooked recipes designed by top chefs in under 30 minutes. Their online service offers home delivery of pre-portioned ingredients to delicious dishes, along with step-by-step instructions on how to prepare them. The selections are affordable and change weekly.
Business for Breakfast is a networking forum for company executives, entrepreneurs, higher education students, and professionals interested in emerging business trends and topics. The free event is sponsored by Iowa's West Coast Initiative, Jolly Time Pop Corn, Palmer Candy and Sioux City Economic Development. A complimentary breakfast will be provided and RSVP's are encouraged by calling 224-5500 or online at www.locatesiouxcity.com/business-breakfast . The event will kick off Launch Week, November 3-10, where events dedicated to innovation and entrepreneurship will take place in Sioux City to inspire, motivate and promote collaboration.