What's Happening Thumbnail: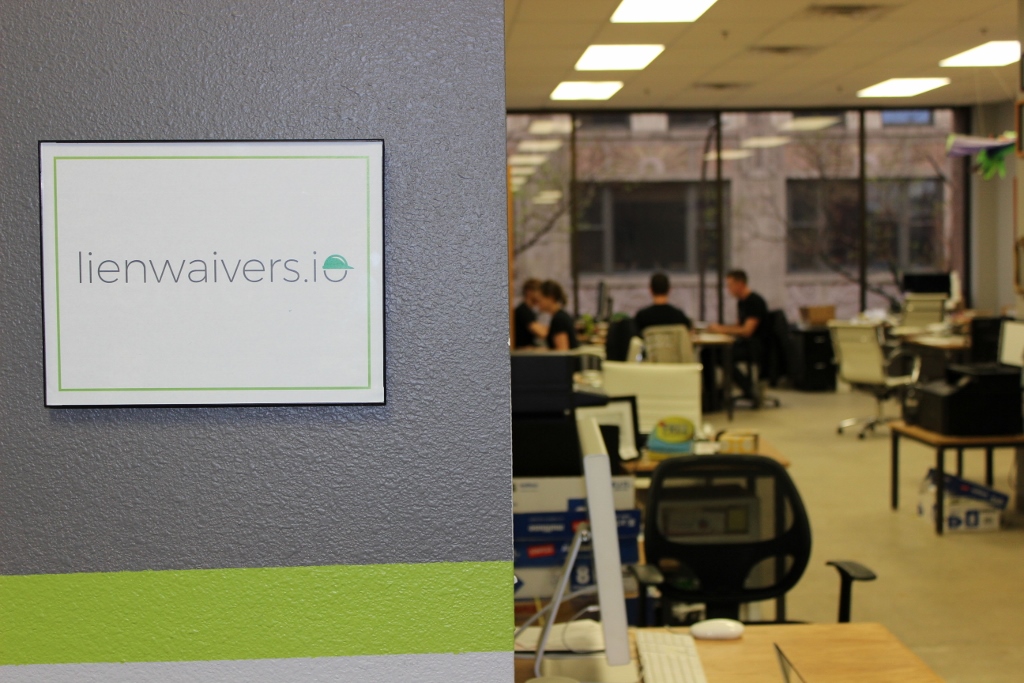 America's SBDC Iowa, Woodbury County Economic Development, and Sioux City Economic development are pleased to announce that lienwaivers.io has been selected as the WITCC SBDC's Business of the Quarter for 4th Quarter 2018 for Woodbury County.
Todd Rausch, regional director of the WITCC SBDC, Sioux City says, "I am so excited for Geoff, Luis, and Sean and how quickly their business is growing. They are dedicated to the success of their business and community. They truly know what it takes to run and grow a successful small business."
Geoff Arnold, Luis Trejo, and Sean Richardson started lienwaivers.io in January 2016 as a solution to the tedious disbursement process for construction contractors. There had to be a way to automate it. Geoff built an interim solution for Luis, and together with Sean they realized there was potential for a comprehensive technology solution to the lien waiver and payment process. lienwaivers.io was born.
They have grown quite a bit since the 2016 launch. The company works with over 18,000 contractors nationwide; have protected over $2.1B in construction payments; and saw consistent monthly revenue growth of 17-20% through 2018. They are partners with major "unicorn" companies like Procore, DocuSign, Intuit (creators of QuickBooks), and Xero.
The WITCC SBDC Business of the Quarter Award for Woodbury County will be presented to lienwaivers.io at 9:00 a.m. at Springboard Coworking 2/1/2019. The public is invited.
America's SBDC Iowa is an outreach program of Iowa State University's College of Business. Iowa State University does not discriminate on the basis of race, color, age, ethnicity, religion, national origin, pregnancy, sexual orientation, gender identity, genetic information, sex, marital status, disability, or status as a U.S. veteran. Inquiries regarding non-discrimination policies may be directed to the Office of Equal Opportunity, 3350 Beardshear Hall, 515 Morrill Road, Ames, Iowa 50011, Tel. 515-294-7612, email eooffice@iastate.edu .
Funded in part through a cooperative agreement with the U.S. Small Business Administration, America's SBDC Iowa has 15 regional assistance centers located strategically across the state. Since program inception in 1981, the SBDC has helped hundreds of thousands of Iowa businesses and entrepreneurs through no fee, confidential, customized, professional business counseling and practical, affordable training workshops.
For more information on America's SBDC Iowa programs or services, call (515) 294-2030 or visit www.iowasbdc.org .
Press Contact:
Todd Rausch, Western Iowa Tech SBDC, 712-274-6454, todd.rausch@witcc.edu